Get to know about what makes us successful
"It's all about service" at McAtee Recycling
Based in Gilford, McAtee Recycling Ltd is one of the premier recycling facilities in Northern Ireland and has been providing its services for over 30 years.
It's set to be business as usual for McAtee Recycling Ltd as they strive to provide an efficient and reasonably priced service for all of their customers.

The Latest Machinery and training
We make sure that our staff and machinery are kept at the cutting edge ensuring that we provide top quality services keeping the environment clean and our customers as happy as possible.
Our staff have been trained in industry standard protocols and how to ensure the best quality of work with health and safety in mind.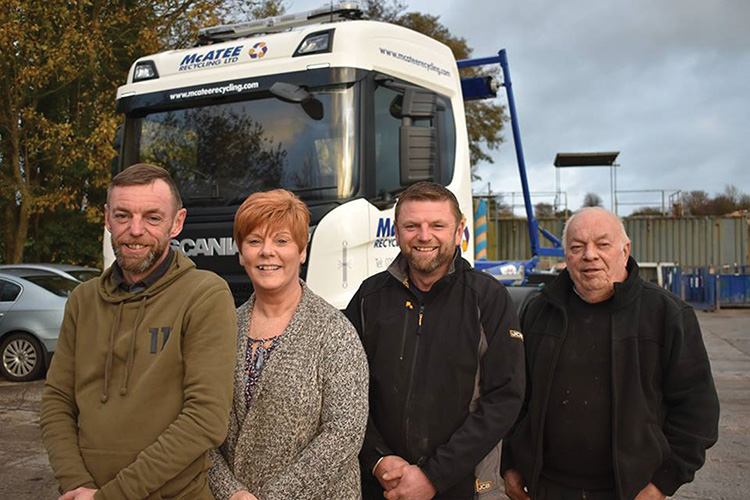 A family run business with family values..
"We started off specialising in cardboard and different kinds of paper and then, slowly but surely, we started to diversify to timber, plastic and scrap metal," Tony outlined.
"We recycle all types of plastics, timber and general rubbish as well, we offer a complete range of recycling and still try to make cardboard are main core of business."
Everything you need to know about McAtee recycling in our short company video
500000
Trees Saved Estimate